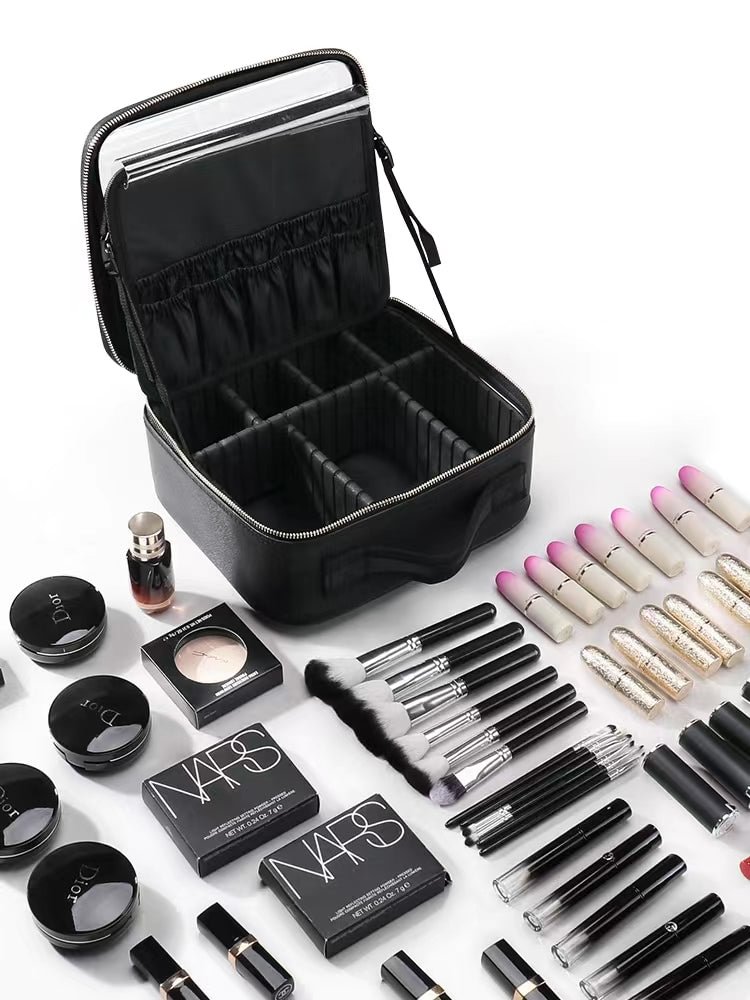 Wouldn't it be great not having to use the bathroom to put on your makeup?
With our Makeup Case + LED Mirror, you can have all your makeup anywhere with zero hassles!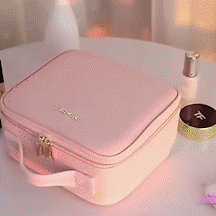 Features:
👜[Waterproof cosmetic box with 3 color luminous makeup mirror]: There is a luminous mirror in the bag. The mirror is big and beautiful. To help you create a suitable makeup environment, there are three lighting modes for switching, and you can switch the lighting mode at the touch of a button. Professional makeup service. We have done a good waterproof treatment on the surface of the bag to ensure the daily protection of your cosmetics.
👜[Partitions that will not spread out and convenient size]: The partitions are relatively hard, and the surface is lined, which can be well fixed and will not spread out and protect the cosmetics inside. This cosmetic bag can accommodate all your essentials, and you can customize the layout to place your nail polish, brushes and other cosmetics according to your needs.
👜[Easy to carry]: If you travel frequently and have a lot of daily necessities, it is of great significance to you to carry everything you need (such as cosmetics, make-up tools, nail polish, and travel-sized toiletries) during the journey. This travel cosmetic bag is just suitable for you to carry when you go out. It will not be as bulky as those large make up bags, and it will not be as big as those small cosmetic bags that cannot fit the items you need to carry.
👜[Easy-pull and high-quality waterproof zipper]: The zipper of this cosmetic bag is controlled by high standards from chain cloth selection, sprocket arrangement, polishing, electroplating, and subsequent oil sealing and waxing processes to ensure smoother pulling. Let you have a better experience when using our cosmetic bag
👜[Great Gift]: This Makeup Case is a perfect gift for beauty lovers and fashionistas. Our aim is to 100% satisfied with our makeup travel case with adjustable led lights mirror and to ensure you quickly received the purchased product.
Note:
1.Only bags are sold (Makeup on display is not included).
2.Size: manual measurement, please allow 1-2cm error.
3.Different screens will have some color difference.
Package includes:
1 * Travel Cosmetic Case