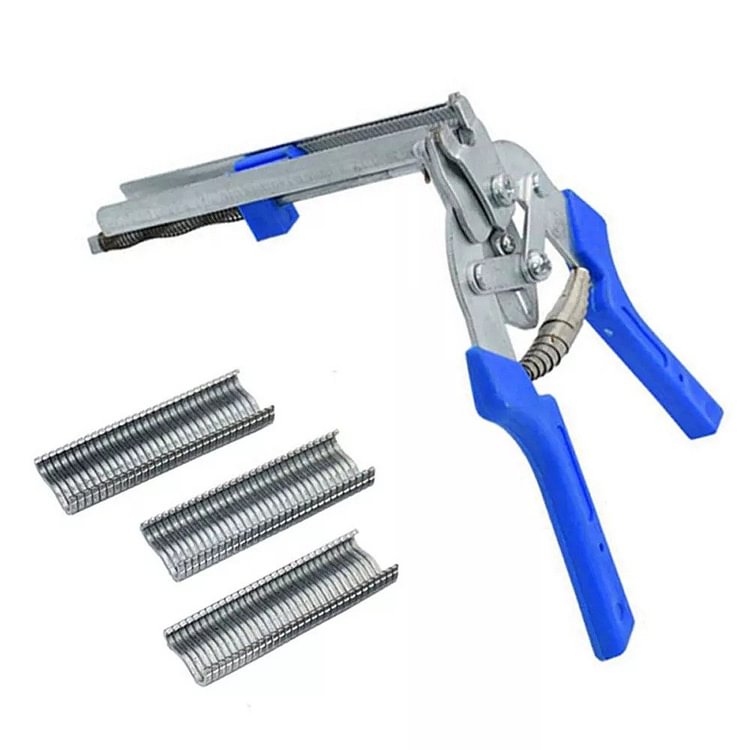 Why do we need a Nail Ring Pliers? 
It saves you time and money. Our Nail Ring Pliers can save a lot of money for you compared with the fence builders service. This Nail Ring Pliers can help you repair or build your fence by yourself for many times. DIY enthusiasts will find this Nail Ring Pliers fun and easy to work with.
Must Have Tool in Your Home: Useful for keeping pets secure in your backyard, prevent animals from entering a garden, making cage/home for your pets, you can also make fence for your plant/tree or to provide a safety barrier around a backyard pool. If the fence is for the front yard it will need to enhance the look of your home and match its overall design style.
Multi Purpose Use: Professional for nailing/tying/fixing for supermarket sealing machine to pack pockets, car seats, sofas, fences, pet-cages, breeding cages, wire mesh. mattresses, etc.
Thus it's very easy to use. This tool is suitable for anyone, especially for DIY works to save labor and money.
Automatic Nailing: Automatic & 50PCS capacity allow a continuous quick work, easy to use, improve your working efficiency than single M-type plier (similar to stapler).
Sturdy & Durable: Spring-loaded Type M Nail Ring Pliers gun is made of heavy-duty stainless steel with TPR non-slip insulated rubber for comfort grip.
With easy grip handle, comfortable to use.

High strength and hardness.

Easy to facilitate the folder, anti-slip easy to hold.

Applicable to all kinds of cage assembly, dead angle bundle, solder joint welding repair.

Jaws thick and durable, simple structure.
Packing included:
1 × Nail Ring Pliers

600 × Clips