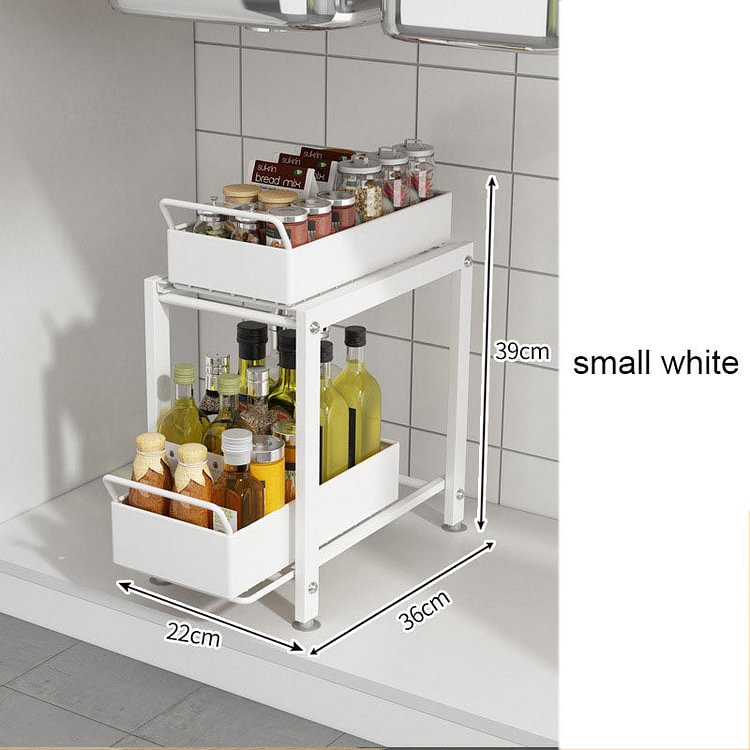 Stock Up on Storage Space!
Multi-Purpose: It can be used as a spice rack, towel rack, vegetable and fruit basket, beverage and snack storage rack, desktop small bookshelf, office file rack, toiletries storage rack, cosmetic storage organizer, etc., easily visualized and accessed from the cabinet Content, kitchen countertops, kitchen, dressing table, and work area.
Drawer Design: Smooth sliding, smooth double-layer sliding rails ensure smooth sliding without jams, and easy and quick access to items.
High-Quality Structure: Sturdy and durable carbon steel material, which is strong and durable, large capacity, stable and not deformed, and 50 kg load-bearing will not damage the frame. A non-slip pad at the bottom can prevent it from sliding or scratching the surface, and the grid-like design is ventilated and breathable.
Easy To Clean: The under bathroom sink storage is easy to clean, just need to wipe the surface with a damp cloth, and keep it dry.
Multiple styles: There are 3 sizes, so you can choose as needed in each room. They can help you use the space more efficiently.
Specification:
Material: Carbon Steel
Type: Small, Large