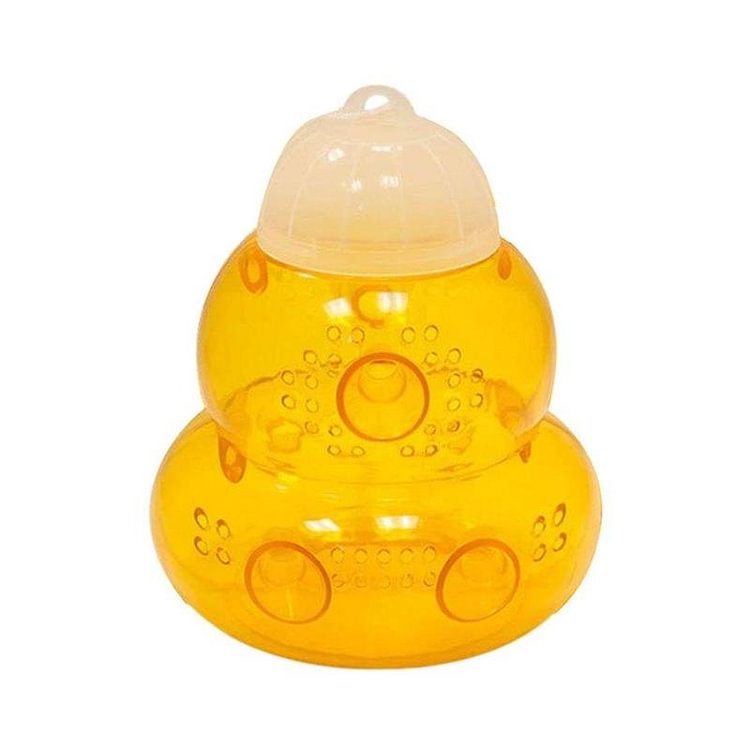 Description:
Highly effective: The most effective pest control solution.

 

Catches wasps, hornets & yellow jackets and working from spring through fall; perfect for yards and camping.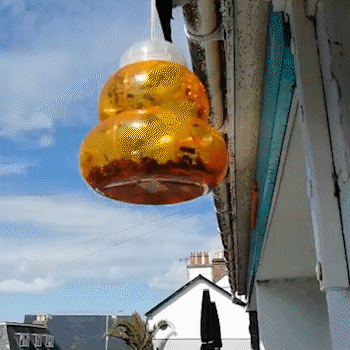 Special design: The hornet trap for outside is designed with multiple tunnels, allowing more wasps to enter the trap in all directions,

 

and the wasp will not be able to escape into the trap. 
Safety wasp trap: Our bee catcher traps can put some fruit vinegar, beer, fruit wine both can as attractant. hornet trap is a safe and effective solution to bee trouble

Feature:

 

Wasp traps outdoor hanging are very durable and can be used in multiple seasons to help you solve different pests in different seasons. The bee catcher traps for outside hard to spill, easy to refill and clean.
Description:
Using this reusable wasp and yellow jacket trap can eliminate the annoying and often dangerous wasps, bumblebees or yellow jackets in the yard or garden.
With a special design with multiple entrance channels, once inside the trap, the insects will not be drowned and submerged.
Easy to use convenient ingredients in the kitchen.
Non-toxic, environmentally friendly, safe and clean. No chemicals or poisons are needed.
Direction of use:
1. Unscrew the trap cover.
2. Pour juice, cold drink or soft drink into the trap-make sure the liquid does not exceed the height of the lowest hole.
3. Screw on the trap cover again.
4. Place the trap at 1.2 meters above the ground to use it most effectively.
5. Leave the trap until there is no remaining liquid.
6. Drain the trap and wash it thoroughly with warm soapy water before reuse.
Specification:
Material: ABS plastic
Color: yellow
Size: about 15*13*13 cm
Package Included:
1 * Wasp trap
T