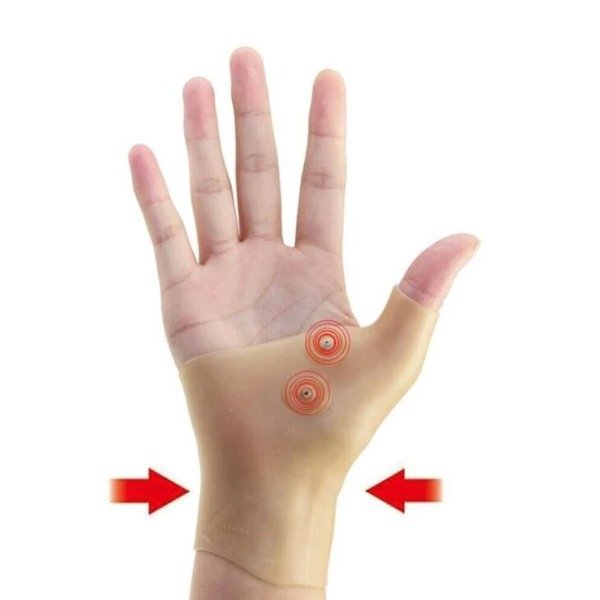 Soothe Arthritis By Just Wearing A Glove!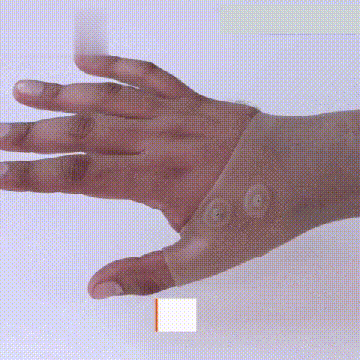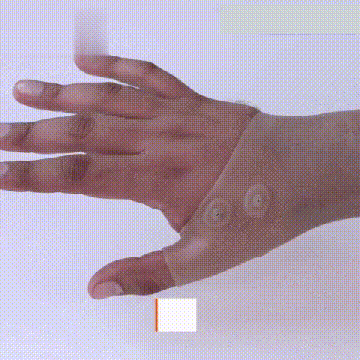 Say goodbye to shooting pain, numbness & hand tingling sensations caused by arthritis, fibromyalgia, and carpal tunnel syndrome! The newest Arthritis Wrist & Thumb Magnetic Therapy Gloves are designed to protect your wrist & thumbs, relieve pain, and strengthen your grip over time. Their soft and stretchy construction provides maximum support with gentle compression to relieve the signs and symptoms of arthritis in the hands.


Arthritis Wrist & Thumb Magnetic Therapy Gloves offer natural, safe, and non-invasive protection from arthritis pain. These gloves provide just the right level of compression to support the hand muscles, tendons, and joints. The gloves gently increase blood circulation to stimulate healing processes in your hands such as tissue regeneration and reducing joint inflammation.


FEATURES:
MEDICAL GRADE SILICONE - Made of a soft, medical-grade, gel material, which is very light and comfortable. The product is non- toxic, waterproof, and anti-odor.
MAGNETIC THERAPY - With built-in magnets, the product protects the sore points of the thumb. The magnetic therapy reflecting material heats up skin tissue to relieve arthritis pain in the hands, fingers, and wrists. Enjoy soothing relief from muscle and joint pain on demand! 
EFFECTIVE AND NON-INVASIVE - Soothes and heals aching tendons, muscles, and joints without the need for surgery.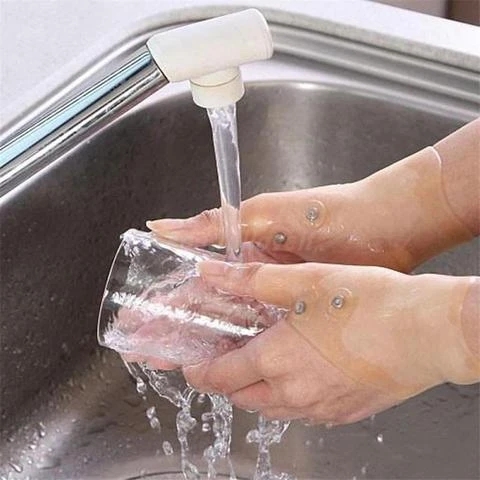 FEATURES:
RELIEVES DISCOMFORT - These gloves help calm and soothe aches and pains
ANTI-INFLAMMATORY - Quiets inflamed joints and nerves to promote healing
SUPPORTIVE - Thumbs, fingers, and knuckles will feel rejuvenated
MAGNET THERAPY - Helps enhance blood flow to joints, tendons, and ligaments
DISCREET - The glove looks and feels like skin and is very lightweight
COMFORTABLE: Wear the gloves all day long
STRETCHY: One size fits all most
WATERPROOF - Get the gloves wet without problem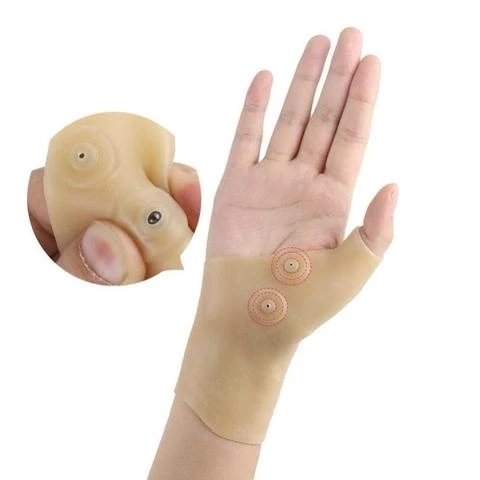 PEOPLE WHO SHOULDN'T WEAR THIS PRODUCT:
Use a pacemaker
Have an insulin pump
Pregnant
SPECIFICATIONS:
Material: Made of Durable, High-Quality medical-grade Gel and Magnets
Size: 7 x 13.6cm